Discover
Clipsal Iconic
Electrical
Distribution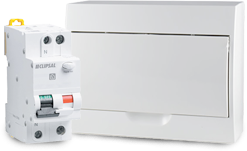 Who are
DIRECT WHOLESALE
Fuelled by a single line commitment toward low margins, directwholesale.com.au has been specifically designed with qualified Electricians and Plumbers in mind.
No more wasted trips stuck in traffic or searching the shelves for products. You can order on our secure website any time of the day or night and we will deliver to your door or job site. Rest assured, all our products meet stringent quality and safety specs to ensure they meet or exceed industry standards.
We are an Aussie company here to support you with exceptional customer service, expertise and great value plumbing and electrical products.
Learn more
We now offer

30 days Trading Accounts

We understand that Cashflow can be an issue so we are now able to offer 30 days terms to approved customers.

The process is all online and only takes a few minutes to complete.

Apply now